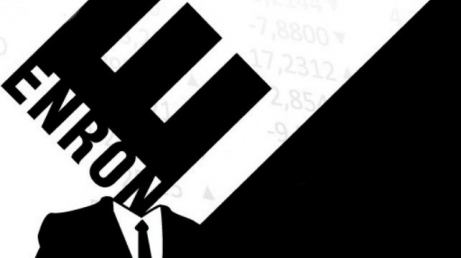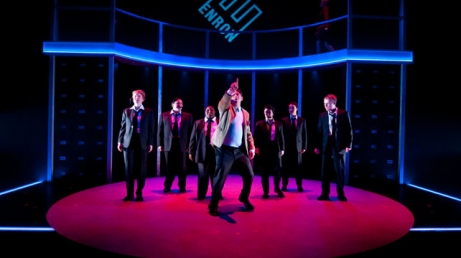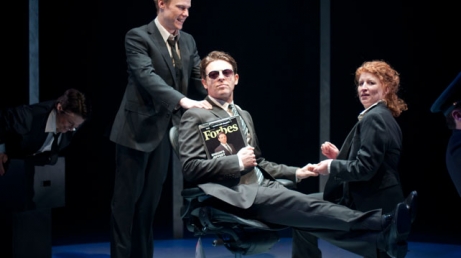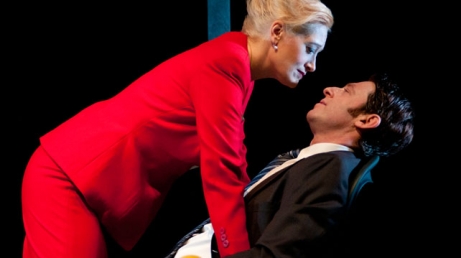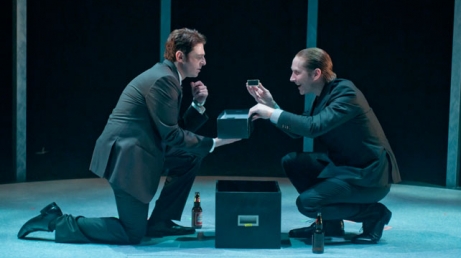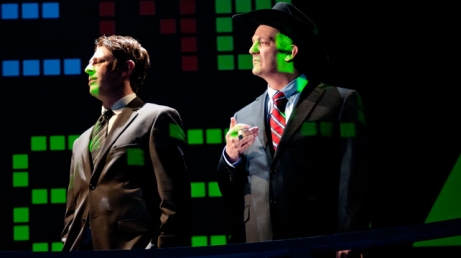 "Enron is a whip-smart, edge-of-your-seat ride that'd rival anything at Six Flags—there are even raptor-headed businessmen prancing around."" New York Post
English

≈ 2 hours 40 minutes · With intermission
A True Story of False Profits

A scorching exposé of corporate madness, ENRON is corrosively funny and exuberantly theatrical. The infamous Enron scandal (greed + ambition + fraud = financial ruin) is depicted as sprawling fantasy mixed with savage comedy. A blockbuster hit, the play is both cutting and compassionate. It's lucid, lurid, fast-paced, and flamboyantly staged, with larger-than-life characters, incisive dialogue, and clever visual metaphors. The people of ENRON are double-dealing, desperate, lying-and-denying – and ultimately get caught.
Did you know?
ENRON won the UK's Theatrical Management Association Award for Best New Play.
Adult Themes and coarse language.
Due to high demand, Live Rush tickets for ENRON will be available for the Monday, February 24 8 pm performance only. Students are encouraged to purchase student discount tickets in advance at 50% off regular price. More info here http://nac-cna.ca/en/students