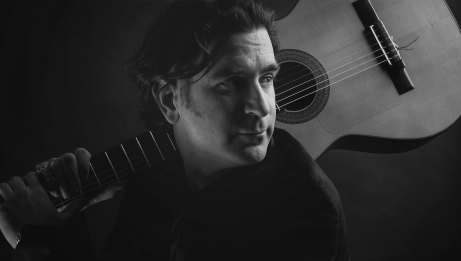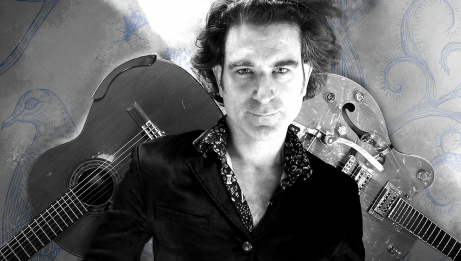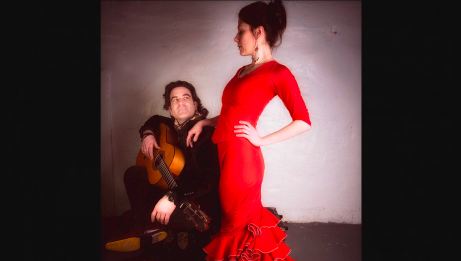 In-person event

Bilingual

≈ 2 hours · With intermission
Marion Joncas and Patrice Servant have been working together since 2005. Together, and with guest collaborators, have become "Vermillon". They explore the heritage of flamenco art without barriers, to deliver their creations and original performances.

They've performed for the CBC, the National Arts Center, Ottawa Jazz Fest, Canada 150th anniversary's Inspiration Village, and the Governor General. They've collaborated with artists such as; Cristo Cortes (France), Oscar Guzman (Spain), Barrio Manouche (San Francisco), Ricardo Osorio (Mexico), and many more.
Patrice Servant, aka Servantes, is an award-winning composer, performer and producer, collaborating with artists of various styles. His unorthodox use of technology and effects made him a recognized guitarist, who elevates the guitar in a unique and expressive way, described as ''funky, hot, and spicy, classical-infused instrumental fusion of swing, latin, electro and flamenco!''.
Delivering works published in "Symphony" (work of the year CALQ) and in "Music Pedagogy", his albums including Bluesy Andalucy (best director - Trille Or) and his arrangement of La Campanella (Servant/Liszt/Paganini) resonate across the world.
Patrice has worked for the Canada Council for the Arts, at École de Musique de l'Outaouais, Strum Online Guitar School, and coordinates the Off Jazz Festival in Montreal since 2022.
There are no program notes for this event.