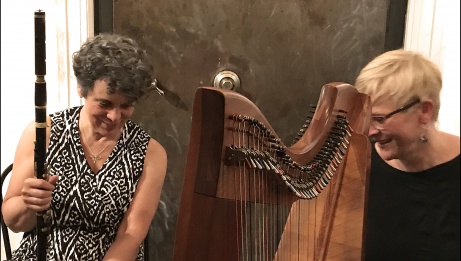 The flute and harp duo of sheila&lucile return to the Fourth Stage for their annual winter show.
The rich colours and textures of their signature sound is inspired by the variety of flutes and harps they play, and by their unique take on traditional melodies, music for wintertide and original compositions.
sheila&lucile create an atmosphere of intimacy and warmth to welcome in the season of light.