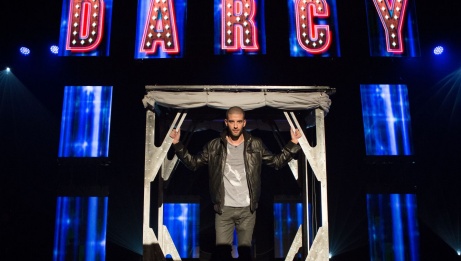 Over 200 million viewers tuned in to Britain's Got Talent to witness the birth of
a phenomenon: the unveiling of an electrifying new illusionist, Darcy Oake.
From sleight of hand to death-defying escapades, this master magician grabbed
the world's attention, ushering in an exciting new era of an age-old art form.

Darcy is a performance artist whose modern interpretation gratifies the hunger
of audiences seeking spectacle and nail-biting feats of illusion. Inspired by
classic sleight of hand techniques, Darcy transports the crowd to another
dimension with exhilarating visuals and logic-defying exploits.

Taking the rich heritage of the magic culture, Darcy Oake puts a fresh, young
and exciting twist on the profession to the delight of audiences worldwide.

Darcy Oake has emerged in the world of illusion as a new generation of
contemporary mysticism. He's performed throughout Europe, from Paris to
London, and across North America, from the heart of Times Square in New York
City to the Las Vegas strip.