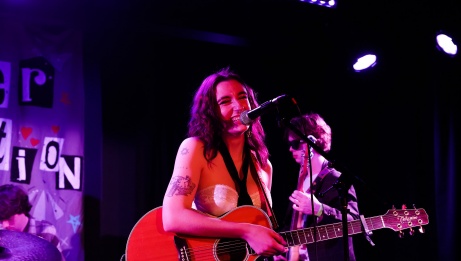 In-person event

Bilingual

≈ 40 minutes · No intermission
Join us Thursdays this spring for Jukebox Lunchtime Concerts, a free music filled midday break in our sun-filled public spaces. With great selections of music and no coins needed, it's a perfect way to refuel for the rest of your day.

This week's Jukebox artists is Hannah Vig:
Ottawa based singer/songwriter Hannah Vig (she/they) is making the most of bad times, usually in song form. Heavily inspired by the likes of pop icons such as Taylor Swift and Adele, her music is rooted in her own experiences and backed by upbeat pop sounds. They can often be found playing at local music venues around the city, such as Live! On Elgin or Irene's Pub, attending shows in support of other musicians, or jotting down lyrics for their latest project.