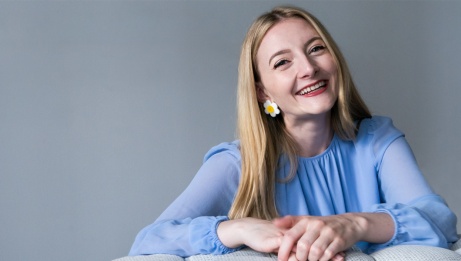 Caity Gyorgy - vocals
Anthony D'Alessandro - piano
Thomas Hainbuch - bass
Jacob Wutzke - drums
Invited Guest***
Caity Gyorgy (pronounced George) is a JUNO award winning Canadian vocalist, composer, and arranger who is known for singing bebop and swing music. She has performed at popular clubs and jazz festivals across Canada, Mexico, Japan, and The USA and has worked and recorded with incredible musicians and groups including Christine Jensen, Pat LaBarbera, Jocelyn Gould, Ira Coleman, Allison Au, Bryn Roberts and Postmodern Jukebox, to name a few.
She has released several albums of original and standard music. On July 9th, 2021 she released her JUNO winning EP of original music arranged for large ensemble entitled "Now Pronouncing" on Brooklyn based label La Reserve. She released her debut full length LP "Featuring" on La Reserve on November 4th, 2022, and her next album "You're Alike, You Two", a collection of Jerome Kern songs performed with pianist Mark Limacher, will be released on July 21st, 2023.