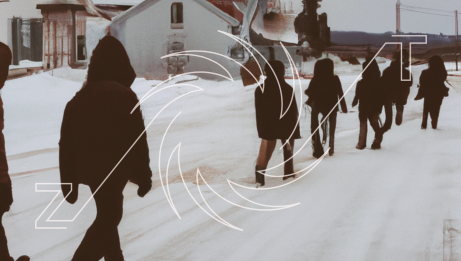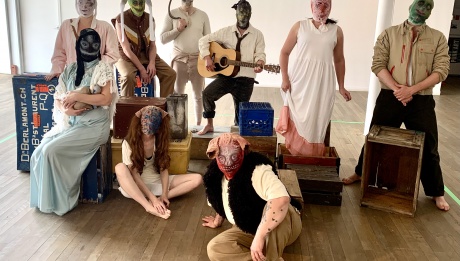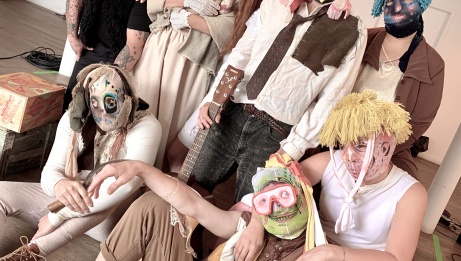 Special Events
Francophone
Theatre
In-person event

Français

≈ 2 hours 20 minutes · With intermission
Watching the work take shape before our eyes
The imaginary village of Sainte-Johanne-des-Calvettes forms the backdrop for a series of tragicomic episodes in which the residents of the small community have to face danger or a threat. With caustic humour and in gritty, dreamlike language, André Gélineau's play examines the place of the distressed individual within an isolated community.
Following his participation in Zones Théâtrales 2019 with his play S'effondrent les vidéoclubs, André Gélineau returns with his most recent creation, developed in part during a writing residency organized in 2022 by ETC Caraïbe, the Centre des auteurs dramatiques (CEAD) and Zones Théâtrales.
Sainte-Johanne-des-Calvettes is inspired by the traditional carnival celebrations of Mi-Carême (Mid-Lent), when masked revellers parade from house to house, disrupting a period of penance, abstinence and fasting.
Sainte-Johanne-des-Calvettes is a theatrical happening, an open rehearsal where audience members are free to come and go as they please. It's an opportunity to see artists at work in real time.
---
Based in the Eastern Townships of Quebec, Traces et Souvenances (TES) is a non-profit theatrical organization that creates artistic events by flirting with related artistic disciplines (immersive art, performance, installation…). TES offers immersive experiences that focus on the power of memory and its role in constructing identity by exploring the effect of time, the strength of community, and the impact of territory on our behaviour.