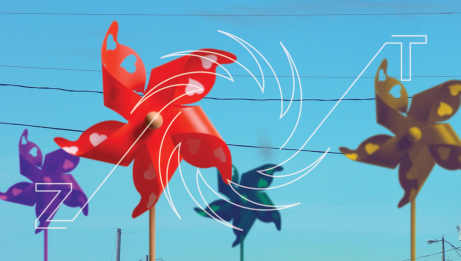 Special Events
Francophone
Theatre
In-person event

Français

≈ 1 hour 25 minutes · No intermission
Empty promises
Between 2017 and 2022, L'Anse-Bleue in northern New Brunswick found itself in the throes of a conflict over the construction of a wind farm on its territory. This ecological project raised a lot of questions for the residents of the small community. Is the exploitation of natural resources compatible with social acceptability, territorial sovereignty and energy transition? The answer is more than complex...
After Les Beignes (2017) and Fuir le Corbeau (2019), Matthieu Girard returns to Zones Théâtrales with a new proposal: a work of documentary theatre that highlights different points of view about energy projects.
---
The Théâtre populaire d'Acadie's artistic mission is to be a major centre for the creation, production, circulation and presentation of high-quality theatrical works that reflect a range of artistic approaches. It focuses on Acadian works, but also the tackles contemporary Canadian and international repertoire as well as the classical repertoire. Its aesthetic and social concerns are in keeping with the context of a company working essentially in a "rurban" environment (a word describing small towns in rural areas).