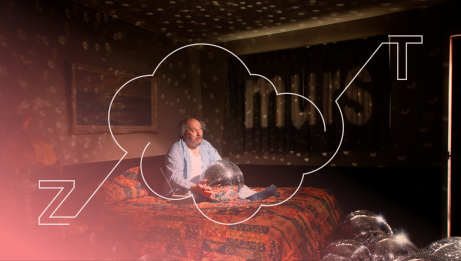 Special Events
Francophone
Theatre
In-person event

Français

≈ 1 hour 45 minutes · No intermission
Road show of a world turned upside down
In the aftermath of an epidemic that has decimated almost an entire population, survivors wander in search of a better world. Eric and Zoé, brother and sister, have left their town and embarked on a long and perilous journey to the United States in search of their father. But many dangers lurk along the way: they're being followed by an unpredictable young woman armed with a rifle, and a mysterious and visionary man trying to find his place in this New World.
Presented as a staged reading at Zones Théâtrales 2017, this thriller by award-winning playwright Mishka Lavigne acquires a whole new relevance in this post-pandemic era. Backed by a soundscape developed in collaboration with Transistor Média, Éric Perron's pared-down staging gives free rein to the text's allusive character. Murs questions what is left of our humanity when civilization collapses. Powerful and luminous.
Accessibility is limited for this venue.