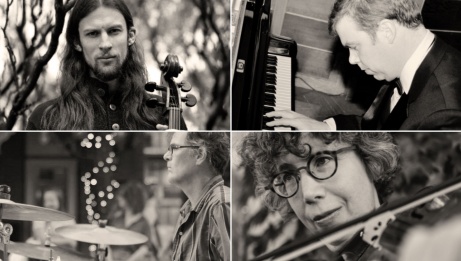 Music
Chamber music
Summer events
Bring your lunch and join Collected Strands for a free noon hour concert in the Atrium! This newly-formed group who get together to play improvised chamber music, with a kind of modal-groove-oriented vibe, are sure to delight.
This concert will be performed by:
Leah Roseman, violin
Raphael Weinroth-Browne, cello
Mike Essoudry, drums
James McGowan, piano
Join us to experience this blissful musical interlude that will illuminate your day!