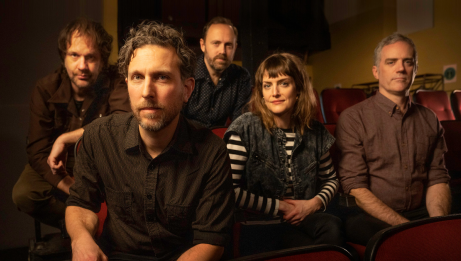 "Canadian folk tradition personified in the 21st century." Exclaim!
Featuring a blend of acoustic instruments, rural soundscapes, and wistful vocals, Great Lake Swimmers are a critically acclaimed indie-folk group led by songwriter/vocalist Tony Dekker with a revolving backing band. Based in Toronto, Ontario, the group emerged with a succession of heavily atmospheric albums recorded in old silos and rural country churches. The music has developed that pastoral warmth over subsequent albums through a continued vision to record and perform in acoustically unique and historical locales. They are renowned for their homespun folk and lush, intimate Americana in their live shows.
Minuscule is the brainchild of ukulelist Laurel Minnes, harnessing the power of a 15 piece all-female choir and an eclectic backing band to create a powerful new form of feminist pop music. Making their debut performance with a sold out set at St. Catharines In the Soil Festival, Minuscule has continually clapped, stomped and meowed their way into winning over every audience they've met. Drawing comparisons to the weaving melodies of Imogen Heap and moving experience of Choir!Choir!Choir!, Minuscule's unforgettable live performances are making choral music cool again.