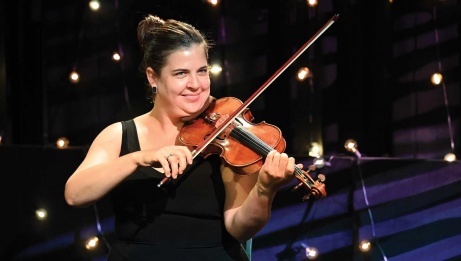 Music
Classical music
Violin
Talks
In-person event

≈ 1 hour · No intermission
Join us in person for the annual Women in Orchestral Leadership artist talk, presented as part of the 2023 NAC Orchestra Mentorship Program.
On May 15th, NACO violinist Marjolaine Lambert will host three concertmasters in this free public talk: NACO's Associate Concertmaster Jessica Linnebach, Winnipeg Symphony Orchestra's Concertmaster Gwen Hoebig, and Philadelphia Orchestra's First Associate Concertmaster Juliette Kang.
Together, they will discuss the role of the concertmaster in a professional orchestra and the journeys they have taken to achieve their current post. Hear about the people who influenced them along the way, their challenges and successes, ideas on community engagement, and their experience working with the next generation of orchestral artists.