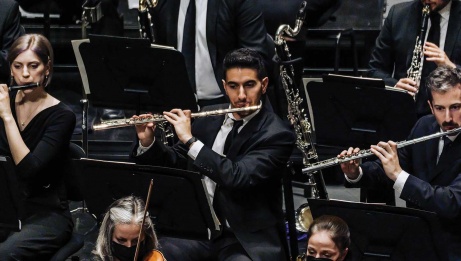 Music
Classical music
Talks
In-person event

≈ 1 hour · No intermission
Join us for a conversation with three participants of the 2023 NACO Mentorship Program. In this panel, they chat about what it's been like to play with the NAC Orchestra for the past three weeks, and what they envision now for their professional careers as a result of their time with us.
Join us for Holst' The Planets on May 18-19, the final concert as part of the Mentorship Program. This epic symphony, the inspiration behind popular film scores including Star Wars and Gladiator, will be played by a supersized orchestra with over 100 musicians onstage! Travel the galaxy with Holst's The Planets.
Please note that there is limited seating for this event with admission on a first-come-first-served basis.