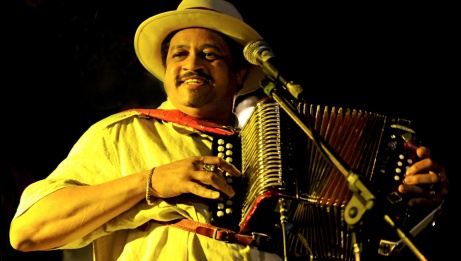 Music
Soul music
Roots music
Global music
Summer events
Discover the best of traditional merengue music and Latin soul, presented by master accordionist Joaquin Diaz and his authentic roots band.
Characterized by his infectious vocals and intricate accordion solos, this Caribbean maestro's repertoire blends original tunes with Afro-Caribbean beats and exhilarating folk rhythms from the Dominican Republic.
Diaz's musical career began on the streets of Santo Domingo when he was nine years old. At the age of 12, this Dominican king of accordion was playing in the most prestigious Regencies of the capital. Still in his teens he performed at the Pan-American Games in Puerto Rico accompanying the Dominican Republic's Ballets Folkloricos.
Limited seating available. Please bring a chair to enjoy an evening of music and entertainment.