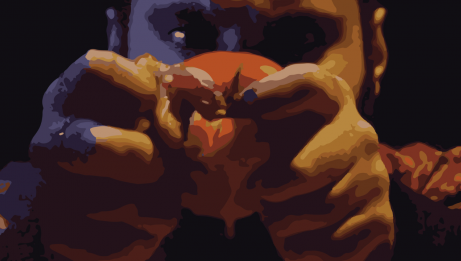 In-person event

Bilingual
The play is performed in Arabic with English and French surtitles.
Written & Performed by Ahmad Meree
Directed by Majdi Bou-Matar
Mada Theatre production
Adrenaline is the story of a Syrian refugee, spending his first New Year's Eve in Canada.  
In his play, award-winning playwright Ahmad Meree examines the effects of war and the refugee experience. We follow the story of Jaber, a refugee getting ready to celebrate his first New Year's Eve in Canada after leaving his war-torn home in Syria. Using objects he has around the house, Jaber unpacks memories of war and tries to understand the price he has had to pay for his safety in Canada.
Ahmad Meree is a Syrian Canadian actor, playwright, and producer. A graduate of the Higher Institute of Theatre Arts in Cairo. Winner of an emerging artist award at Arts Awards Waterloo Region (2019) and the Best Actor Award at the Central Theatre Festival in Syria (2008), he has written four plays including I Don't Know (2021), Suitcase (2019) and Adrenaline (2017). Adrenaline was nominated for a Dora Award for Outstanding Touring Production in 2020.
Kindly take note that there will be a 10-minute talk-back session with the artist at the conclusion of the show.
This show is dedicated to the soul of Majdi Bou-Matar.