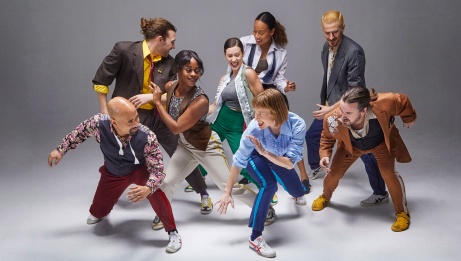 Dance
Contemporary
Summer events
In-person event

Bilingual
Decidedly Jazz Danceworks (DJD) is a Calgary-based dance organization founded in 1984 dedicated to the rich history and traditions of jazz dance. They dance in the spirit of jazz and recognize themselves as guests in a form born out of Black American culture and the African American experience. The aesthetic of their work is historically rooted and evolutionary, rhythmic and percussive, and has been called "music for the eyes." They are creation-based and work with live music as much as possible.
Their mission is to enrich lives by engaging people in exploring and promoting the art of jazz dance. Through their performances, education stream, and community outreach, they are creating a culture where all people experience dance.
Their touring history includes a number of cross-Canada tours, a five-week creative residency in Cuba with an appearance at the Havana Jazz Festival, and appearances at other festivals in Canada and the US, Japan and Turks and Caicos.