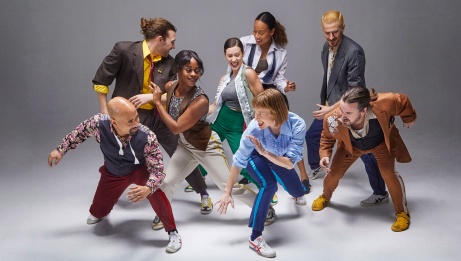 Dance
Contemporary
Summer events
In-person event

Bilingual
Are you ready to experience the captivating world of jazz dance?
Prepare yourself for an unforgettable evening filled with the rhythm and energy of live music with Decidedly Jazz Dancework.
Immerse yourself in the mesmerizing fusion of dance and music as the talented dancers of Decidedly Jazz Dancework take the stage. With their seamless choreography and infectious enthusiasm, they will transport you to a world where movement becomes an art form and every step tells a story.
Featuring the vibrant sounds of a live jazz band, the pulsating beats will guide your senses through an evening of pure delight. From toe-tapping tunes to soul-stirring melodies, you will be swept away by the magical synergy between movement and music.
Whether you're a long-time jazz aficionado or new to the genre, this performance promises to captivate and inspire. Get ready to witness the power of expression, the elegance of technique, and the sheer joy that emanates from the stage.