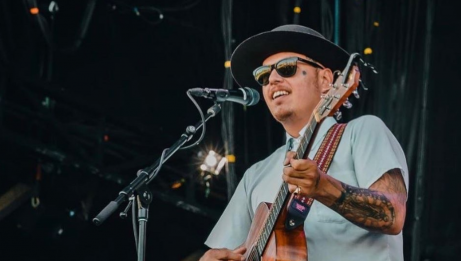 In-person event

English

≈ 40 minutes · No intermission
Join us Thursdays this spring for Jukebox Lunchtime Concerts, a free music filled midday break in our sun-filled public spaces. With great selections of music and no coins needed, it's a perfect way to refuel for the rest of your day.

This week's Jukebox artist is Aspects:

A true musician in all "Aspects", he has worked with Grammy award winners, and played alongside Motown legends. Aspects has played with the likes of Jack Johnson, The Band, The Roots and has made music with Wyclef and over 10 songs with the Wu-Tang Clan. He has also just finished an album with Treach from Naughty By Nature and the late great Hussein Fatal from 2Pac's group the Outlawz. Playing blues/soul/hip-hop/jazz on the guitar, Aspects is one of the most well-rounded musicians you'll ever see!