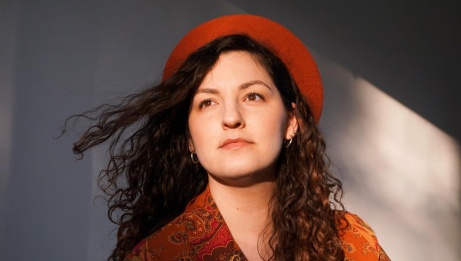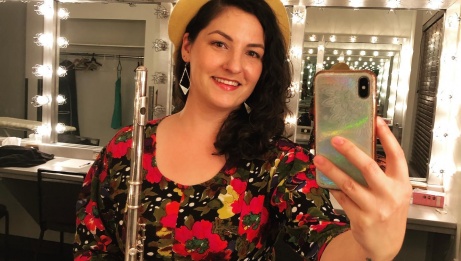 Francophone
Music
Singer/Songwriter
Join us Thursdays this spring for Jukebox Lunchtime Concerts, a free music filled midday break in our sun-filled public spaces. With great selections of music and no coins needed, it's a perfect way to refuel for the rest of your day.

This week's Jukebox artist is Sophie D'Orléans:
Like a treehouse, Sophie D'Orléans' music is imaginative but grounded, intimate but open, vulnerable but resilient. Her sound is a blend of bergamot, lemon and vanilla, soft and playful, uplifting and refreshing. Her flavor of indie soul features hints of alternative pop, folk and jazz.
Building bridges and cultivating solidarity through music is Sophie's "raison d'être". Her thoughtful lyrics focus on themes of personal growth and relationships, sharing stories of overcoming obstacles and limiting beliefs.
Motivated by the desire to write and sing both in French and English, Sophie has chosen to lay down her musical roots in her hometown, Ottawa. She has performed in the Festival international de la chanson de Granby, Du Haut Des Airs Canada, Court-Circuit, Rond Point, City Folk's Marvest Festival, Encore Ottawa and City Sounds. Her first French release, Colibri, a collaboration with Country Club Pool Boy spent eight weeks in the French song top 10 on CKRL, a community radio station in Québec City.
When life's ebbs and flows leave you feeling frazzled and exhausted, Sophie's music will elevate your mood.