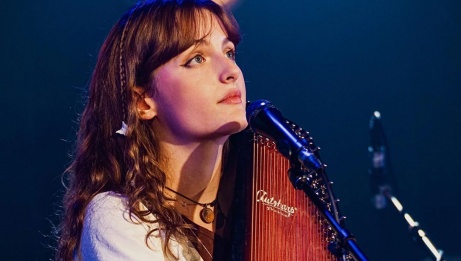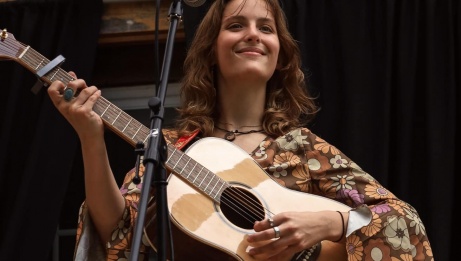 Francophone
Music
Singer/Songwriter
In-person event

Français

≈ 40 minutes · No intermission
Join us Thursdays this spring for Jukebox Lunchtime Concerts, a free music filled midday break in our sun-filled public spaces. With great selections of music and no coins needed, it's a perfect way to refuel for the rest of your day.

This week's Jukebox artist is Sofia Duhaime
Sofia Duhaime is a singer-songwriter from the Ottawa/Gatineau region. She performed at events such as Star Académie, Ma Première Place des Arts and the Gatineau hot air balloon festival. Sofia opened for Serena Ryder at the Rainbow Bistro, Tallies at SAW Gallery, as well as Diane Tell at Place Laval. Inspired by the icons of folk and French chanson, her powerful voice and vulnerable lyrics create a warm and alluring atmosphere. After her first single "Miraculeux", released in March 2022, she offered "Nature's Daughter". This single introduced her debut EP L'enfant, released in October 2022. The bilingual record follows stories of hardship and healing through a wide and ambitious range of styles and genres. This project was created in collaboration with her musicians and friends Nicolas Charette-Côté and Andrew Schmidt.