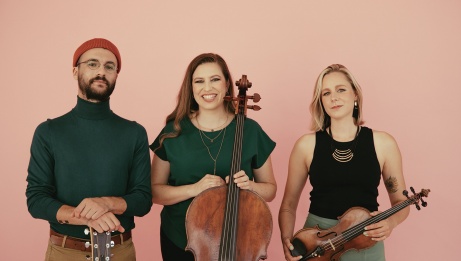 Francophone
Music
Singer/Songwriter
Folk
Born of the convergence of three young musicians with dynamic backgrounds, the group É.T.É offers a vibrant, resolutely contemporary take on traditional Quebec music.
Combining influences from folk, jazz, progressive rock and classical music, Élisabeth Moquin, Thierry Clouette and Élisabeth Giroux unveil their universe to the sound of the violin, the Irish bouzouki, the cello and the jig.
É.T.É presents its brand new show, Sur ces eaux, inspired by the sea and stories of epic crossings marked by love, death, feminism and passion.