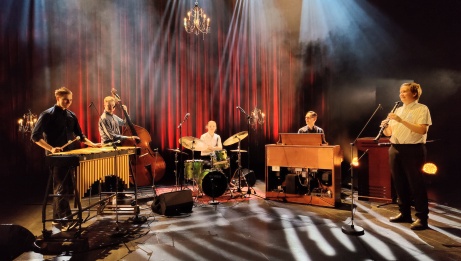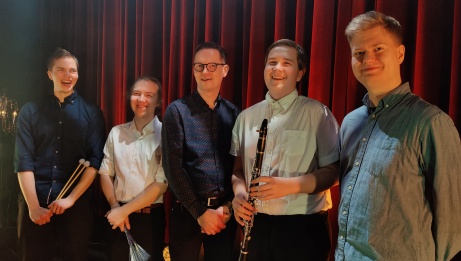 Special Events
Music
Jazz
The National Arts Centre Orchestra presents the 2023 Northern Cadence International Jazz Series: three mini jazz concerts from three schools in three different countries!
The Sibelius Academy in Helsinki, Finland, the Manhattan School of Music in New York, USA, and the Schulich School of Music of McGill University, Canada, have prepared 30-minute concerts featuring their faculty and students performing original and standard repertoire together.
Don't forget to register in advance for this Zoom session and to come prepared with your questions.
PROGRAM BY THE SIBELIUS ACADEMY
The Chess Players
Sweet 'n' Sour
Look at the Birdie
Contemplation
The Summit
ENSEMBLE
Joonatan Henriksson – Clarinet
Olli Virtanen – Vibraphone
Jussi Hovilainen – Bass
Veeti Hietala – Drums
Mikko Helevä – Hammond organ (Ensemble Instructor)
QUESTION PERIOD (20 minutes)
The SIBELIUS ACADEMY
The Sibelius Academy is part of the University of the Arts, together with the Academy of Fine Arts and the Theatre Academy in Helsinki, Finland. The jazz department in Sibelius Academy offers the highest jazz education in Finland. With our around 40 students the department is a small and very high-level community of young like-minded jazz talents. In addition to studies, we organize concerts, have our yearly festival DIG., and work closely in cooperation with other jazz organizations in Finland. The "Sibis Jazz" is also an active part of the International Association of Schools of Jazz (IASJ). In the fall 2023, we will celebrate the 40th anniversary of jazz tuition at Sibelius Academy. We are so happy and honoured to be part of this collaboration along with the two other prestigious institutions.
Join us in these casual jazz encounters where three schools collide and learn from each other. Audience participation is encouraged! Ask your questions in the chat during the live session.
On March 18, the three 30-minute concerts will be featured as a 90-minute concert, presented by the NAC and live streamed from our website and on Facebook.