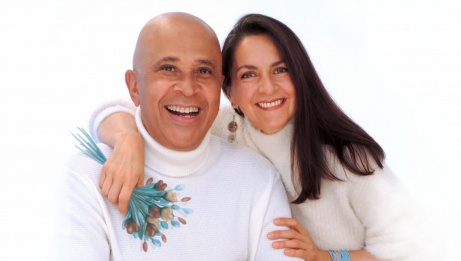 Claudia Salguero (Colombia) and Miguel de Armas (Cuba) will weave the rhythms of Latin America and Cuba in Alma Mia (My Soul, in English) an exclusive and intimate evening of latin jazz, boleros and songs.
From Cuba to Canada, the musical stylings of Miguel de Armas are nothing short of brilliant. A Havana-born pianist, Miguel is a stalwart in the world of Cuban music who has recorded over 60 albums and collaborated with an array of Cuban legends.
An Ottawa-based Colombian artist, Claudia Salguero has taken Fourth Stage audiences in musical journeys since 2011 through romantic and vibrant upbeat jazz-styled rhythms with lyrics renowned by their rich mix of poetic content.
Musicians:
Bass: Marc Decho (Canada)
Drums: Michel Medrano (Cuba)
Congas: Arien Villegas (Cuba)
Invited musician:
Sax: Jasmin Lalande (Canada)