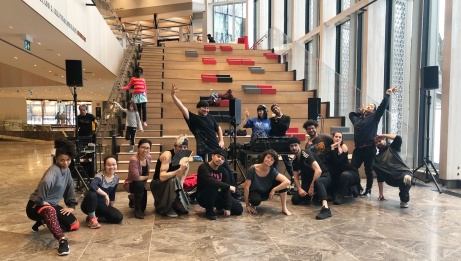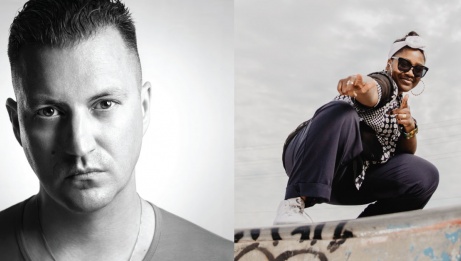 Francophone
Family programming
Music
Hip-hop
R&B
Global music
Dance
In-person event

Bilingual

≈ 2 hours · No intermission
This season, Capital Sessions and the NAC are bringing you a series of FREE house dance workshops!
Learn basic house-dance steps from some SERIOUS DANCERS, soundtracked by DOPE DJS.
If you are a seasoned dancer, bring your moves and come sesh with us!
No experience required / FREE

In March, we are excited to feature Montreal DJ legend Fred Everything and Ottawa dancer extraordinaire Vanessa Lovell! Come listen to some great music, if you want you can pick up some dance moves from Vanessa at noon and 1PM, or just do you and vibe out with our awesome community of househeads!!! It's FREEEEE!!!
French Canadian DJ/Producer Fred Everything is a key player in the world of House Music with two and a half decades in the music business and a discography of more than 250 releases to his credit. He has been a fixture in clubs worldwide, with his unique energetic style of mixing and ability to play with styles. He's held residencies at SONA, Stereo and Salon Daome in Montreal as well as Next Door (Honolulu), Footwork (Toronto) and regular spots in places like Fabric (London), Smart Bar (Chicago) and Mighty (San Francisco). With over a million miles flown throughout the years, he's played just about everywhere in the world with regular tours in Europe, Asia, Australia, North America, playing in cities such as Tel Aviv, Moscow, Istanbul, Sao Paulo and Dubai. He has also played a festivals such as Coachella, Outside Lands, Woogie Weekend, Pik Nic Electronik, Igloofest, Coincidance, Francofolies de Larochelle and many more.
Vanessa was born and raised in Ottawa, Canada. From a young age, she showed interest in dance, whether it was doing Traditional Caribbean dance or getting down to the latest Hip Hop songs with her cousins. Once she was introduced to Hip Hop music, she then started to explore the dance more which led to many years of training in Hip Hop and many other street/club styles, including House dance. Over the years, Vanessa has been very involved in the street dance community from organizing events to judging local street dance battles, sitting on panels and teaching classes. Teaching has given her an opportunity to help people experience a glimpse of Hip Hop and House dance and give a look into the culture.