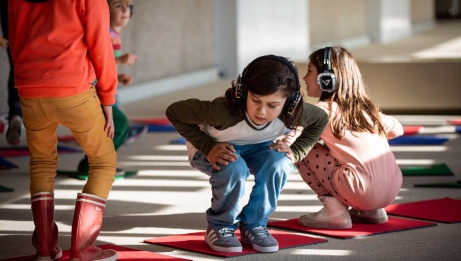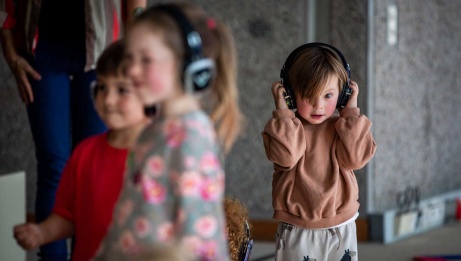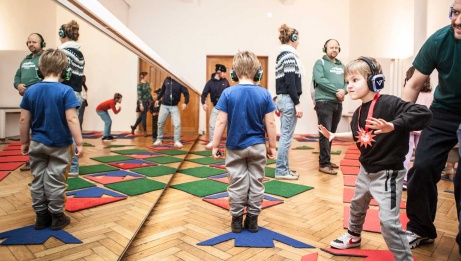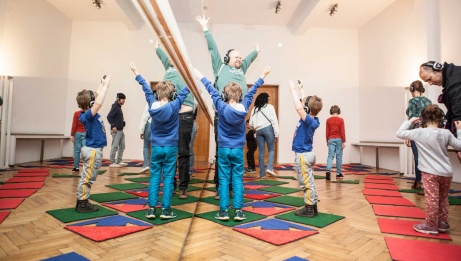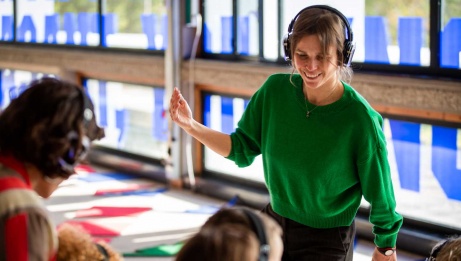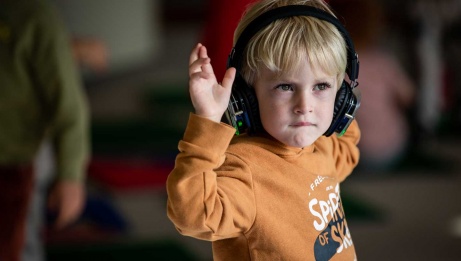 promotions
Family programming
Music
Exhibitions & installations
Children
In-person event

Bilingual

Ages 5+

≈ Continuous · No intermission
Choose your favourite track and dive into a world where sounds, movement and words blend together to create a colourful journey. Headphones on, get set for an exciting audio adventure!
Here, words and sounds propel you into space. They make you move—sometimes on your own, sometimes in harmony with others around you. Listen to what's being whispered in your ear.
Should you speed up or slow down? Should you jump up with your arms in the air or touch the ground? Do the sounds make your body twist and sway in strange ways? Does it take you away from others, this strange journey with its unpredictable path? Do you dare to get closer?
Well, there's only one way to find out....
Bilingual ● Ages 5+ ● Free
Opening hours :
Saturday 18 February 2023, 11AM to 5:30PM
Sunday 19 February 2023, 10AM to 5PM