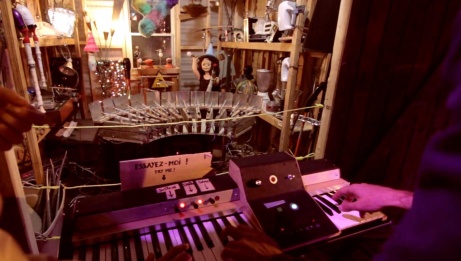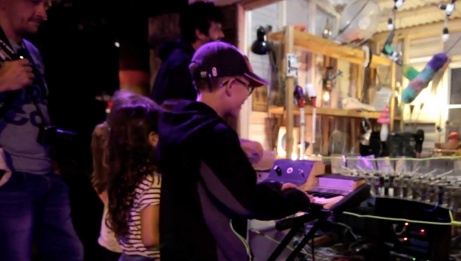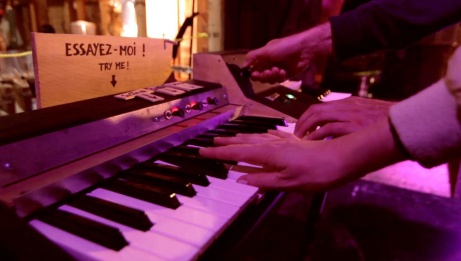 promotions
Family programming
Music
Exhibitions & installations
Children
In-person event

Bilingual

≈ Continuous · No intermission
This ingenious interactive installation from the creators of Alice Factory features a strange collection of objects. All carefully arranged on the shelves of crowded cabinets, they come to life without warning, producing an improbable concert of mechanical music.
At first glance, the installation looks like a forgotten flea market whose display has been gathering dust for quite some time. But don't be fooled: Diogenes' Shed is far from being a museum where nothing moves and everything seems to be frozen for eternity ...
Thanks to an invented button board, visitors are invited to set these trinkets in motion, transforming them into a mechanical orchestra. Harmonious food blenders, percussive pieces of wood, tinkling antique crockery, flickering lightbulbs: the dust scatters and surprising music is heard!
Who wants to give it a try?
Without words ● For all ages ● Free
Opening hours :
Saturday 18 February 2023, 11AM to 5:30PM
Sunday 19 February 2023, 10AM to 5PM