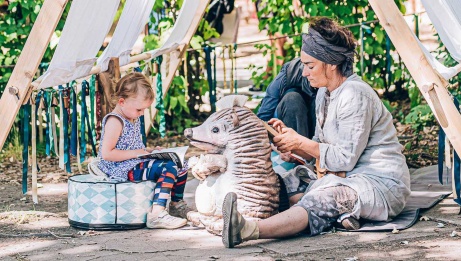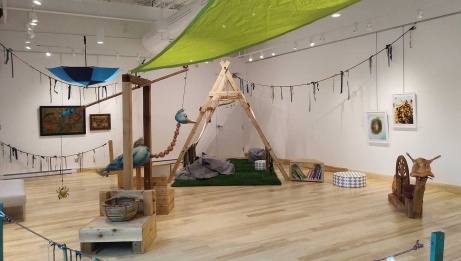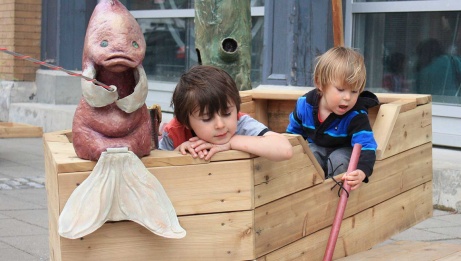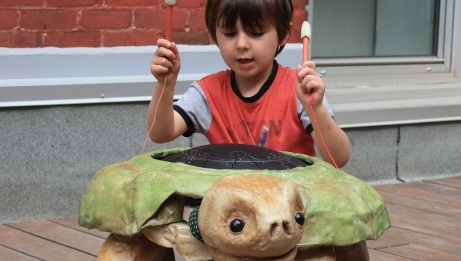 Special Events
promotions
Family programming
Exhibitions & installations
Children
Festival events
In-person event

Bilingual

Ages 2-7

≈ Continuous · No intermission
A garden in winter! It's a dream come true for little ones, who will happily venture into this beautiful experimentation space. A sensory journey and a gentle oasis, this installation is specially designed to appeal to children's senses!
This playground is as fun and musical as they come. It's made up of different islands, tactile stations that children can manipulate and bring to vibrant life. Just imagine: walking through a bamboo forest, brushing a hedgehog's hair, having fun making a turtle sing, or walking over a bridge of bells to hear it jingle—it's all possible in this discovery zone.
Message to all little hands: it's time to fire up your dream machine!
Without words ● For ages 2-7 ● Free
Opening hours :
Saturday 18 February 2023, 11AM to 5:30PM
Sunday 19 February 2023, 10AM to 5PM