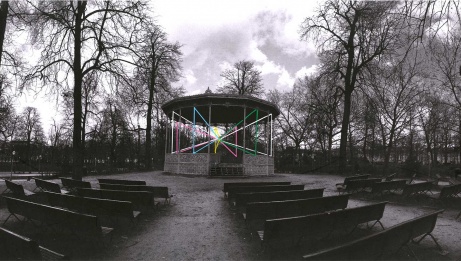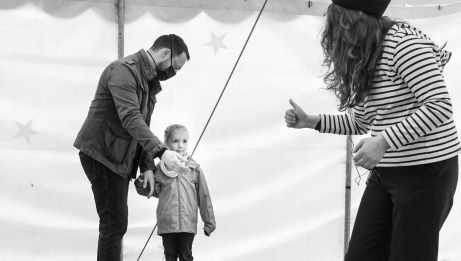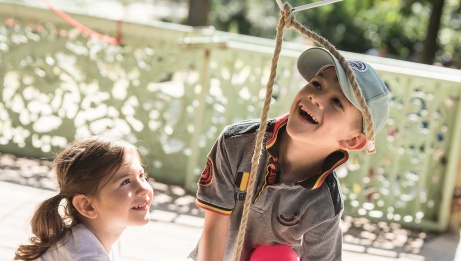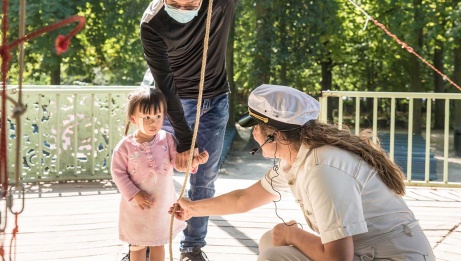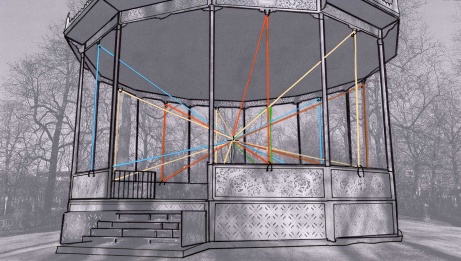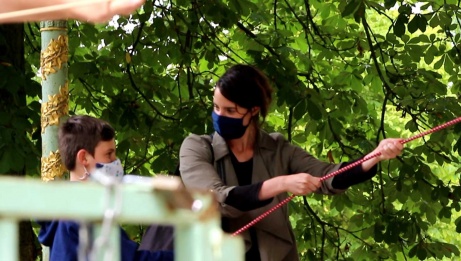 promotions
Family programming
Music
Exhibitions & installations
Children
Festival events
"Stretch your imagination"
In-person event

Bilingual

≈ Continuous · No intermission
Coloured rubber bands everywhere, stretching out in all directions. It looks like a giant spiderweb or the rigging of an imaginary boat. That's it: all aboard, sailors! Now setting sail on an unusual cruise, a fabulous collective sound journey!
Multimedia artist Stéphanie Laforce is a bit of a magician. She's dreamed up a sound installation using simple elastics, ropes and weights, plus a dash of new technologies, and now it's up to you to activate it.
Nothing could be simpler: just manipulate the rubber bands to produce the sound of wind, waves, a foghorn here, the song of mermaids there. All together in the same boat, a collective game of musical improvisation takes shape.
It's clever and simply magical!
Without words ● For all ages ● Free
Opening hours :
Saturday 18 February 2023, 11AM to 5:30PM
Sunday 19 February 2023, 10AM to 5PM