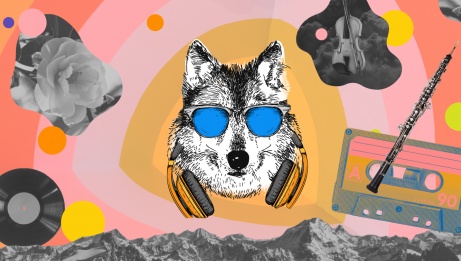 promotions
Family programming
Music
Chamber music
Children
Festival events
"Take a walk on the wild side of classical music with the WolfPUP Sessions! "
In-person event

Bilingual

Ages 5-12
Awooooo! The younger sibling of NACO's popular WolfGANG Sessions, this kid-friendly chamber concert is filled with musical surprises.
Families can experience the thrilling possibilities of "indie classical" music in this fun and immersive concert, performed by our stellar NAC Orchestra musicians. Under a glittering chandelier and dazzling skylight, hear the winds beat box or the strings sing like birds in this exciting introduction to chamber music.
Only 60 tickets available for each performance!
This performance is part of the BIG BANG Festival, two days of "musicolourful" fun at the National Arts Centre on Saturday-Sunday February 18-19, 2023.