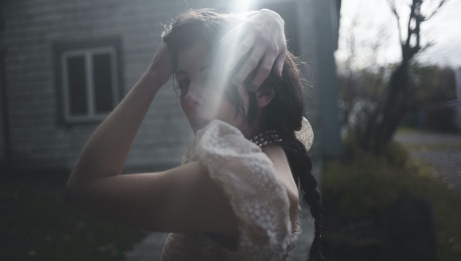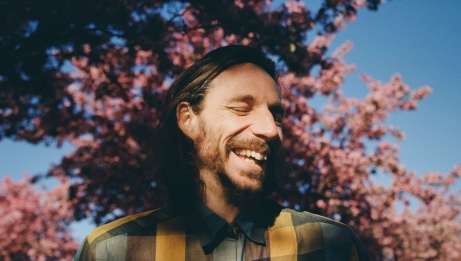 As with so many artistic endeavors, Ada Lea's debut album began as one thing and ended up as something else. The commonality of that process doesn't make the story any less interesting, however, especially in the case of what we say in private -- a beautifully colorful collection of profound pop song.
The Montreal, Quebec-based Alexandra Levy -- who records and performs as Ada Lea -- is also a painter and visual artist, and traces of her many creative abilities run throughout what we say in private. To her, music and visual art are different vessels for communicating similar ideas. Levy's appreciation of female artists provides inspiration and guidance, informing her use of multiple artforms as tools for self-expression. Through all her work, Levy explores the concept of womanhood as it feels and looks to her, as well as love and how it transforms over time. She doesn't shy away from exploring uncomfortable and painful emotions, either. With the brightness of love, strength, and hope contrasted with the darkness of loss, suffering, isolation, and abandonment, what we say in private is a varied and vivid record that constantly seems to shift in the light, bringing together all the intricate influences she's collected over the years.
Under the moniker Paper Beat Scissors Tim Crabtree stitches delicate and intricate tapestries of songs threaded through by an unmistakable haunting voice. Over 3 albums the Montréal-based Brit has featured on the cover CD of Rolling Stone and been labelled "startling and beautiful" by the BBC's "Whispering" Bob Harris. 2019's chamber folk album "Parallel Line" was followed by the pandemic exploration la Mitad in 2021, which saw Crabtree perform Spanish translations of his songs.