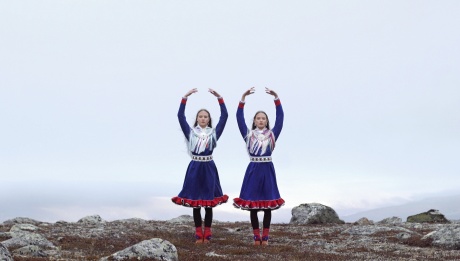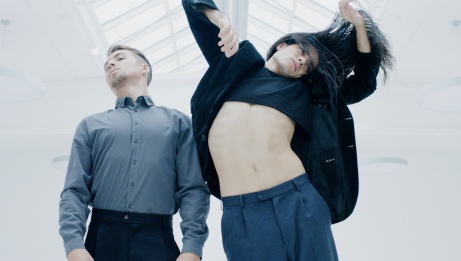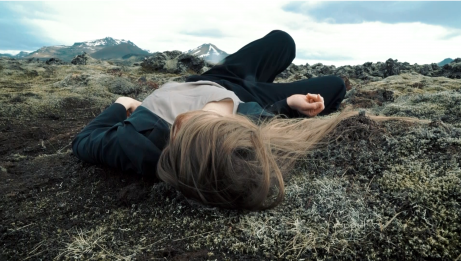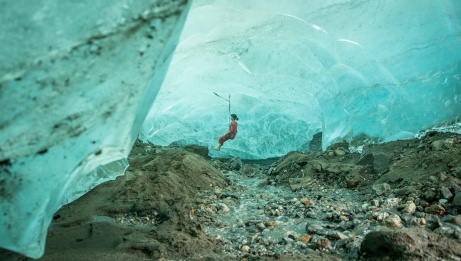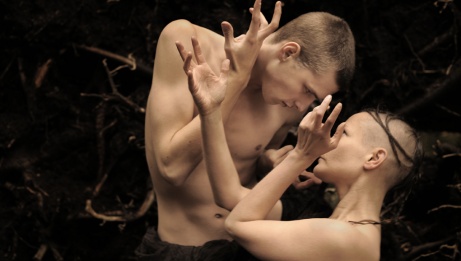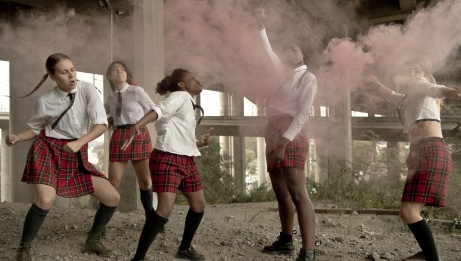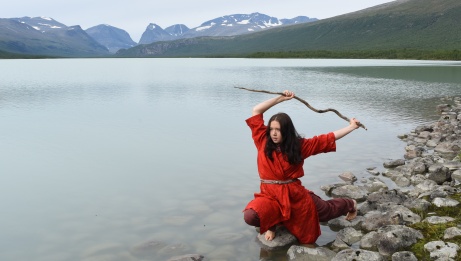 In-person event

≈ 35 minutes · No intermission
Nordic Screendance is a series of seven short films from each of the five Nordic countries that puts a spotlight on the creativity of dance-film artists from Denmark, Finland, Iceland, Norway and Sweden.
Totaling 35 minutes in duration, the series illuminates the NAC Kipnes Lantern with a diverse range of dance expressions in a variety of stunning environments, made especially for the camera. Visible from different viewpoints along the Elgin Street entrance to the NAC, and equipped with a high-performance speaker system installed for the occasion, pedestrians and NAC patrons will be able to enjoy a larger-than-life sensory experience.
Nordic Screendance is curated by NAC Dance in partnership with Nordberg Movement (Sweden). The series is part of Nordic Bridges, which fosters exchange between the Nordic Regions and Canada. This year-long initiative is led by Toronto's Harbourfront Centre and is supported by Canadian partners, such as the National Arts Centre.
The series will run three times each night from September 22 to 25.
CREDITS
READY TO SURRENDER (Sweden)
Director and filmmaker Maceo Frost
Choreographer and Executive Producer Mari Carrasco
Producer Fred Thustrup
Dancers Elin Hallgren, Bianca Traum, Rita Lemivaara, Maria Ulriksson, Kjersti Knagenhjelm, Talia Gallegos, Fredrik Quiñones, Alexander Dam
Stunt Olle Strandberg
Stylist Karolina Brock
Styling Assistant Vanessa Belovarsky, Evelina Nässén
Makeup and Hair Aurea Florio Fava
Makeup and Hair Assistant Linnéa Andersson
Music Lukid - Boxing Club; Maceo Frost, Damon Frost - Ready to Surrender (original film score/musique originale du film); Mikael Karlsson - Five Four; Flutes : Claire Chase; Keyboards and programming/Clavier et programmation : Mikael Karlsson; Rough State Sound
Special thanks Pappa Carrasco, Andreas Truedsson, Olle Strandberg, Mikael Karlsson, Katarina Lundmark, Damon Frost, Cirkus Cirkör/Cirkör LAB, Färgfabriken, Dans och Cirkushögskolan, Stockholm stad, Stadsmissionen, Odeur, Ellos
Birds in the Earth (Finland)
Director and producer Marja Helander
Choreographers and performers Birit Haarla, Katja Haarla
Cinematographer and editor Mauri Lähdesmäki
Composers Tapani Rinne, Wimme Saari
Sound designers Pekka Aikio, Pekka Kumpulainen, Konsta Muffler Mikkonen
Sound mixing Pekka Karjalainen / Meguru Film Sound Oy
Set assistant Outi Pieski
Assistant director Mauri Lähdesmäki
DCP Teijo Pellinen / Kinokki
Produced by Studio Marja Helander, 2018
Music composed Tapani Rinne, Wimme Saari, Elle Sofe Henriksen, Konsta Mikkonen, Tuomas Norvio
Music performed by Wimme & Rinne, RinneRadio
Music from the albums « StaRRk » & « Human »; Rockadillo Records, ℗ Zen Master Publishing Oy / Tapio Korjus
Musicians Tapani Rinne, Wimme Saari, Elle Sofe Henriksen, Milla Viljamaa, Aili Ikonen, Stina Koistinen, Ilpo Väisänen, Olivia Holladay, Konsta Muffler Mikkonen, Tuomas Norvio
Supported by Kone Foundation; International Sami Film Institute / Liisa Holmberg - Film commissioner; Arts Promotion Centre Finland
'23° West' (Iceland & Finland)
Choreographer Favela Vera Ortiz
Performer Þóra Sólveig Bergsteinsdóttir
Filmmaker Vanessa White
Music Mobygratis.com
Special thanks Frank van de Ven, Gabrielle Mimram, Janet Tavener, Rew Hank, Katrin Helena Jonsdottir, SIM Residency
Apusiaajik (Greenland)
Producer, performer Maliina Jensen
Filmmaker and editor Carlo Cupaiolo
Music Qillannguaq Berthelsen
Rigging Niccolò Segreto, Nunatak Adventures
Sponsored by Government of Greenland, Sermersooq Municipality, Icelandic Mountain Guides, Arctic Wonderland Tours, Nunatak Adventures
FALL (Sweden & Finland)
Director Virpi Pahkinen
Dancers Virpi Pahkinen, Oskar Landström
Music Krister Linder « Finding Birth »
Editing Henric Hemmerlind
Costume Diana Orving
Producer Emelie Bergbohm
Supported by Swedish Arts Grants Committee
JUCK (Sweden)
Dancers and creators Cajsa Godée, Emelie Enlund, Shirley Harthey Ubilla, Feyona Naluzzi, Tarika Wahlberg
Camera Linus Enlund
Music Dschinnjah, Kotellet & Zadak
Editing Linus Enlund, Cajsa Godée, Emelie Enlund
Máttaráhkku (Norway)
Choreographer and filmmaker/director Petra Howard
Performer Minna Mannelqvist
Composer Gustaf Järver
Funded by Kulturrådet and the Cultural administration of Stockholm