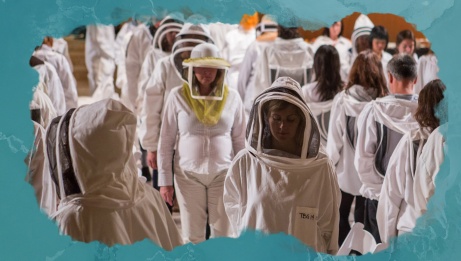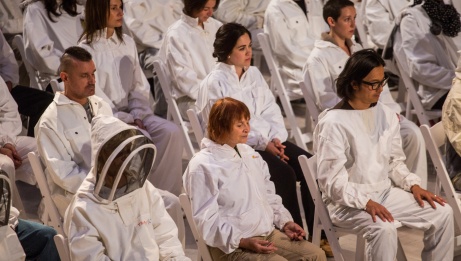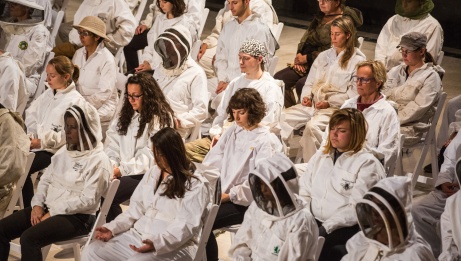 Special Events
Exhibitions & installations
Canadian
Visual Arts
Festival events
In this major collective performance - Toronto artist Diane Borsato led a slow, silent procession of a critical mass of beekeepers (and other pollinator-loving allies) in a city walk from the Canadian Museum of Nature to the National Art Centre's rooftop rose garden and apiary. While exploring the tangible effect of so many bodies attuned to the temper and well-being of other beings - Your Temper, My Weather was a public platform upon which to reflect on the health and temper of bees and their keepers, and on the policies and environmental conditions that affect our shared future.

Throughout the performance, artist Leslie Ting performed live beehive sounds on the violin.

Members of the public were invited to watch and/or join the beekeepers in their walking and environmental listening.