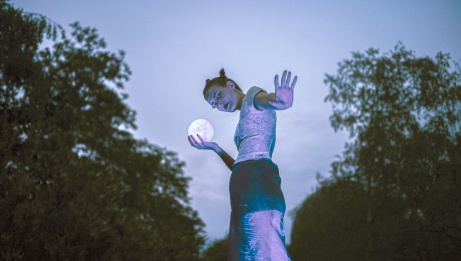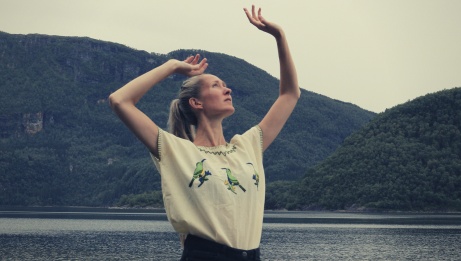 Music
Singer/Songwriter
Pop
Folk
Tuvaband
Over the last few years Norwegian artist Tuva Hellum Marschhäuser has proven herself a master of crafting songs that capture a special atmosphere in her sound, that paint a shapeshifting world of burning emotion, music that spellbinds.
Tuvaband's debut album Soft Drop saw her write songs that were airy, ghostly and effortlessly cinematic, while its follow-up I Entered The Void (which earned a nomination for a Norwegian Grammy) pushed her sound into rougher, heavier atmospheric rock. But what unites all her music is its raw intensity – her songs have fires inside them, and listening is like being pulled into the flame. And now with her new album Growing Pains & Pleasures, she's set to take her songwriting to new levels and to adventurously push the boundaries of her musical world.
Marthe Halvorsen
Marthe Halvorsen is a Montreal based Norwegian artist and composer who weaves together dreamy Pop music with influences from Folk and World Music. In 2018 she released her debut album All is in The Seed, receiving great acclaim around the world. With a unique sincerity in her voice Marthe Halvorsen has a special ability to touch something deep inside the listener. Having grown up in Arctic Norway, nature has always been an important source of inspiration in her music. The spaciousness and the raw unpolished landscapes of the north can be traced in her sense of songwriting and taste in music production. With a love for a minimalistic and an unpolished sound, Marthe seeks to write songs that carry an intention and that comes from an authentic place within herself. Serving as a tool for reflexion and connection.
The release of her debut album All is in The Seed has been followed by an album tour in Norway as well as a series of concerts in both Norway and Canada, including a mini tour in Quebec in 2019. She has played for several Montreal Festivals such as Festival FIKA(S) (2019), Pop Montreal (2019 & 2020) , Festival FAR (2021) and MUZ - Vision Diversité (2021). Marthe officially became a Canadian resident in 2020 and is in the process of establishing herself as an artist in Quebec and Canada.