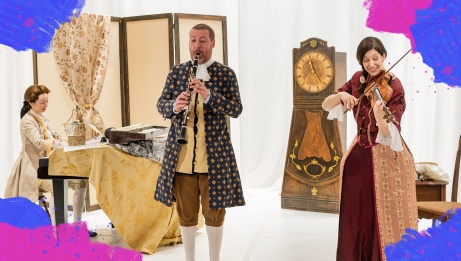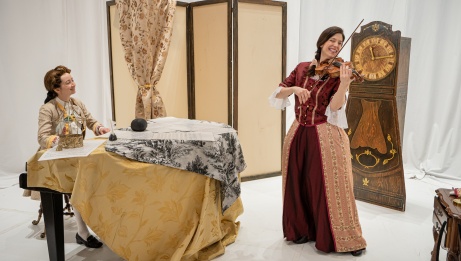 Family programming
Music
Classical music
Chamber music
Theatre
Youth
Children
In-person event

Bilingual

Ages 3-8

≈ 45mn · No intermission
For ages 3 to 8
Children will dive into the world of the great composer Mozart and discover one of his many inspirations : the clarinet.
One afternoon Mozart and his big sister, Maria Anna, find themselves home alone for an hour of free time! Excited by the freedom to run around and have fun without parental supervision, Mozart imagines various fantasy scenarios while his sister tries to bring him back down to earth. That's when their good friend Anton shows up with a magnificent instrument: the clarinet!
This instrument only further fuels and drives Mozart's imagination. Watch Mozart, Maria Anna, and Anton explore the world of classical music as Mozart is told to finish his composition homework before his parents get home!
In association with Jeunesses Musicales Canada