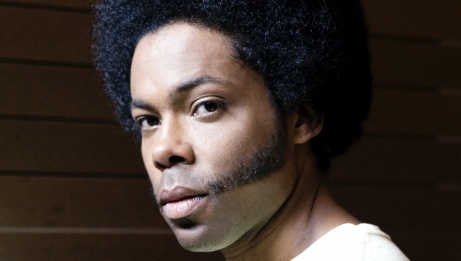 Music
Singer/Songwriter
Global music
Alex Cuba is a Latin Grammy/Juno winner, singer-songwriter who is not tied to tradition; Alex has a vast musical vision. His sugarcane-sweet melodies, pop-soul hooks and powerful guitar riffs, relinquish a conventional stereotype that exemplifies much of the Latin music landscape. Born Alexis Puentes in Artemisa, Cuba, was immersed in music at a very young age, joining his father's (respected guitarist and teacher Valentin Puentes) group of 24 guitarists. Alex then went on to study electric and upright bass, and has toured and recorded nationally and internationally.
2021 saw Alex recording at home and adding recording engineer to his credits as musician, singer-songwriter, producer. In 2022, Alex's album Mendó took home the 2022 Grammy for best Latin Pop Album. It was Alex Cuba's 4th nomination and first win, a tremendous accomplishment for an independent artist.
His musical evolution for years was all about searching for the simplicity and soul in Cuban music – taking apart the complex arrangements, mixing it with North American influences, adopting the melodic simplicity of pop music, looking to Cuban folk traditions for inspiration – he's always exploring, always creating something fresh and new, and always, it seems, getting it just right.