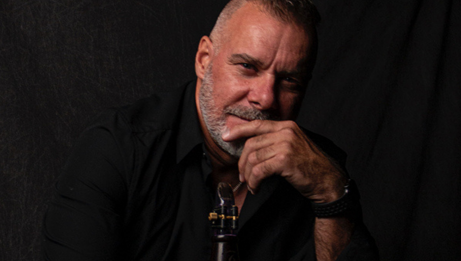 François Houle – clarinet
Gordon Grdina – guitar
Mark Helias –double bass
Gerry Hemingway – drums
Houle is an accomplished and busy classical, new music and world music performer and a noted composer-performer of electroacoustic clarinet music. When he turns his focus to avant jazz, this unusually broad range of musical experience inevitably contributes to the music's interest.
The music of RECODER 4et is rhythmically driven, with Grdina's incendiary guitar playing matched by Mark Helias' fluid bass lines and Gerry Hemingway's propulsive, unconventional drumming. Following a rigorous compositional process, RECODER was designed to highlight the musicians' infectious virtuosity and to tackle ideas inspired by a wide range of influences, from Miroslav Vitous, Olivier Messiaen and Jimmy Giuffre to Anthony Braxton.