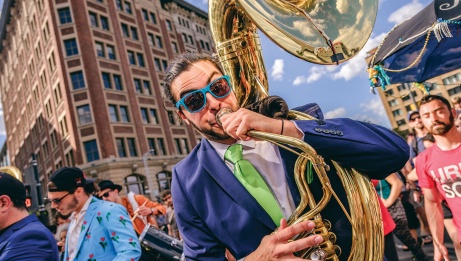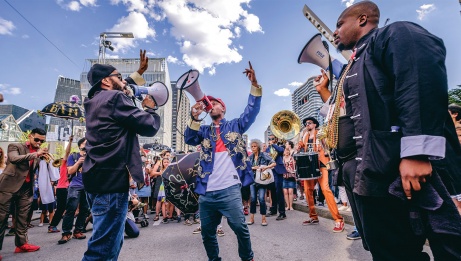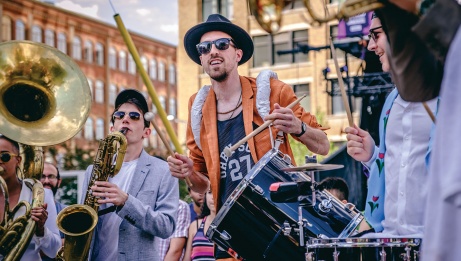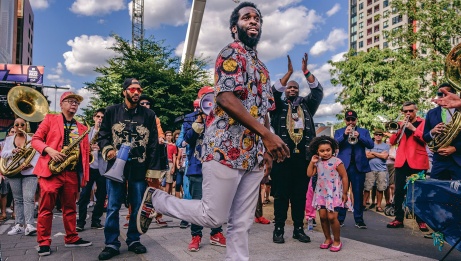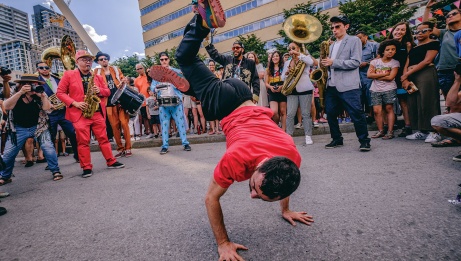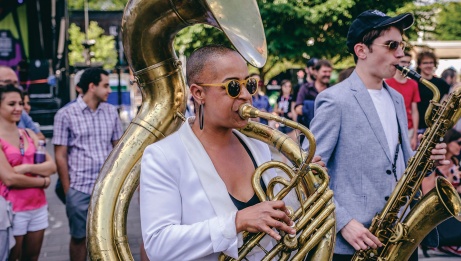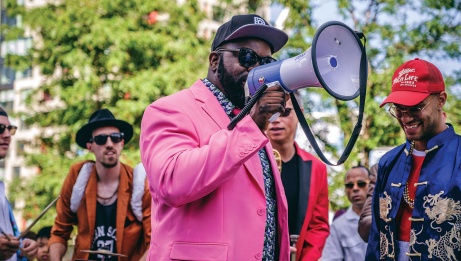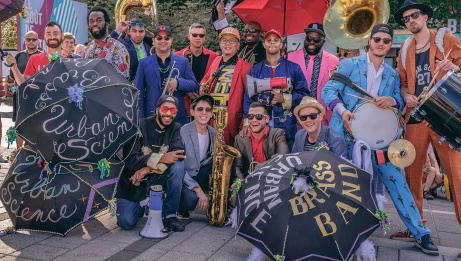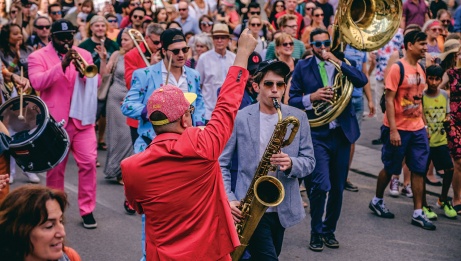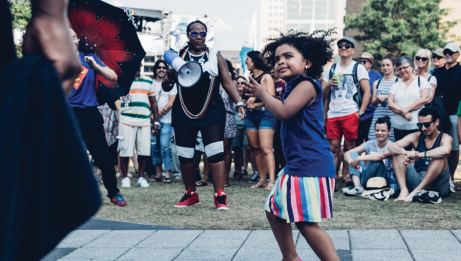 Family programming
Music
Pop
Rock
Hip-hop
Theatre
Children
Festival events
In-person event

Bilingual

≈ 20 minutes · No intermission
Imagine a New Orleans-style brass band remixing Beyoncé ...! Watch out, the joint will be jumping!
There's nothing like a brass band—especially this one!—to turn a place into an improvised dance floor. With its lineup of brass instruments, percussion and MCs, the Urban Science Brass Band cranks up the energy to blast out some hip-hop classics and get everybody up and dancing!
This joyful ensemble sparks enthusiasm wherever it goes. The band is made up of outstanding musicians who play the sax, the sousaphone, the drums and even the megaphone. Known for its exhilarating concerts and flamboyant parades, this coolest of bands holds the key to high-octane performances that are good for the soul.
Psst! The shows at 2pm on Saturday, July 2 and 2:30pm on Sunday, July 3 will be performed on the move. Join the parade!