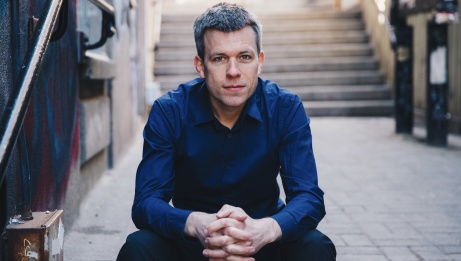 Florian Hoefner - piano
Andrew Downing - bass
Nick Fraser - drums

Florian Hoefner has had a unique trajectory through music, which may to some extent explain a capacity, noted by critics, to keep revealing new and unexpected facets of his artistry. Born in Bavaria, his talents were singled out at an early age. Later, a Fulbright Scholarship brought him to New York City for studies with Jason Moran, a mentor who, according to Hoefner, inspired him "by showing that it is possible to find one's own artistic horizons while connecting to tradition."
In this sequel to his award-winning, Juno-nominated album, "First Spring," the German-Canadian pianist/composer delivers another powerhouse performance on "Desert Bloom", to be released worldwide June 3rd on Alma Records. With striking new compositions and inspired arrangements, Hoefner's hallmark lyricism and knack for suspenseful dramaturgy are on full display. With "Desert Bloom," it is clear that Hoefner has taken complete advantage of the opportunity to deepen and strengthen his compositional craft. The result is an exceptional new album.