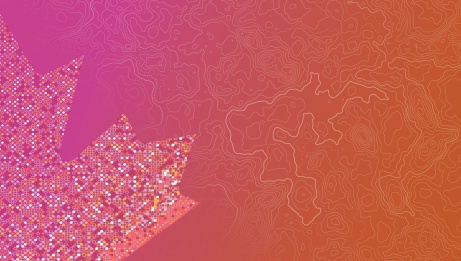 Share your views and ideas on the following themes. You can choose to share your thoughts on one or multiple themes.
Innovation and Growth in the Digital Revolution
The digital revolution has raised new questions about how the arts, culture, and heritage sectors will upskill, adapt, and innovate in digital development and engagement. What economic, social, and cultural conditions are these sectors navigating as they grow their digital participation? What are the opportunities? What are the barriers?
Inclusion, Diversity, and Accessibility
Equity-deserving stakeholders have long highlighted systemic barriers to accessing Government funding for arts, culture and heritage sectors, as well as challenges related to safety, accessibility and equitable representation. How can we better address the underlying factors that produce and perpetuate inequities? Where do we focus our collective efforts?
Canada on the International Stage
Canada's arts, culture, and heritage sectors have a major role to play in supporting Canada internationally. How can the Government better leverage these sectors to advance cultural diplomacy, trade opportunities, and the UN Sustainable Development Goals, and address crises such as the invasion of Ukraine?
Advancing Truth and Reconciliation with Indigenous Peoples through Culture
As we reckon with the difficult truths of Canada's relationships and impacts on Indigenous Peoples, we are asking ourselves who we are as a country and how we move forward together. What can the arts, culture, and heritage sectors do to advance truth and reconciliation, Indigenous sovereignty, and self-governance? How can we work together to build strong, reciprocal, and fair relationships between Indigenous and non-Indigenous communities?
Canada's Evolving Audiences and Visitors
Canada is increasingly made up of communities who embody many cultural backgrounds and experiences. What is culturally meaningful to individual Canadians varies greatly. Demographic and real estate trends and the shift to digital have moved visitors away from the downtown cores of major urban centres. As Canada's social fabric evolves, how can Canada's arts, culture, and heritage sectors serve the interests and aspirations of an increasingly diverse population of cultural workers, audiences and visitors? How can these sectors build new linkages and strong relationships with communities?
Greening the Arts, Culture and Heritage Sectors
Climate change is an existential threat that demands changes to how Canada treats its environment. How can the arts, culture, and heritage sectors engage Canadians in the fight against climate change and efforts toward a sustainable future? What approaches can leaders in the arts, culture, and heritage sectors share to reduce their environmental impact, such as greening strategies, sustainable practices, and meeting the goals of the Paris Agreement?