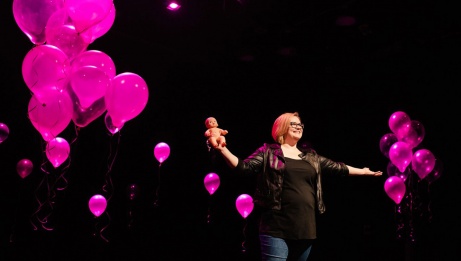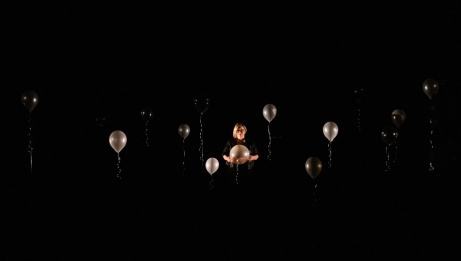 "Bliss is an important experience... It should not be missed" Calgary Herald
In-person event

≈ 80 minutes · No intermission
Is ignorance really bliss?
And what happens when we learn things we wish had remained secret?
Jamie's got a secret.
And it's a doozy.
Jamie Dunsdon turns back the clock on her own birth and investigates the nature of knowing oneself. An intimate, playful, and authentic performance that is part theatre, part investigation of all the things we wish we could unknow, and all parts birthday party.
A heartfelt exploration of ignorance, bliss, and everything in between.
Performances of Bliss(the birthday party play) on July 19 + 24 will be ASL interpreted.