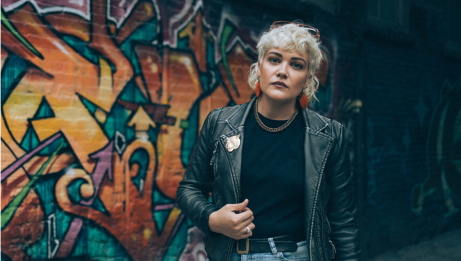 Music
Singer/Songwriter
Pop
Folk
Entering the music industry at a young age can have profound effects on an artist's personal and professional journey, and Sierra Noble knows this well. The Winnipeg singer-songwriter, multi-instrumentalist, and producer, released their first album of traditional Métis fiddle music as a teenager, followed by the well-received Possibilities, and later, City of Ghosts.
Over the course of these albums, Noble honed their skills as a songwriter while garnering widespread attention, which led them to opening for Paul McCartney, Bon Jovi, and Johnny Reid, and as a featured performer for the 2010 Winter Olympics Opening Ceremony.
Noble's original music has been included in TV shows such as One Tree Hill, Switched at Birth and Parenthood, and in films such as CBC's Humboldt: The New Season, 40 Weeks and Fostering Hope. Most recently, Sierra released the single "Let Me Out of Here," their powerful declaration of a new path forward.