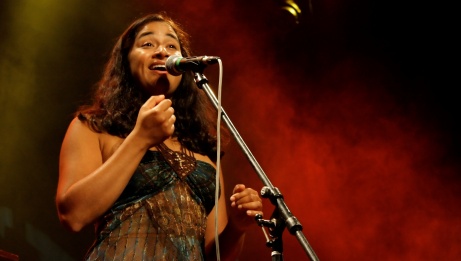 Music
Global music
Workshops
Children
English

≈ 60 minutes · No intermission
Join Suba Sankaran of Autorickshaw in this hour-long online workshop for teachers!
Suba will provide a musical and cultural context for the Music of India, Made in Canada concert performance, and will supply teachers with some great activity ideas to explore with their students in preparation for the concert video viewing.
Free event for teachers of students ages 5-18. Registration required.
---
South Indian Music Teacher Resource Guide by Suba Sankaran
This guide provides background information and activity ideas on the traditional music of South India. Aimed at Grades 6-12, the content may also be modified for younger grades.