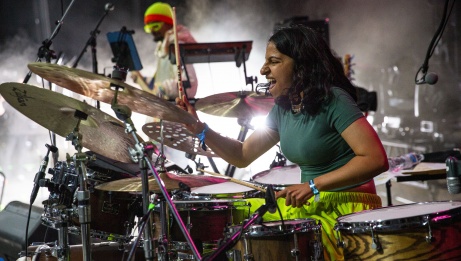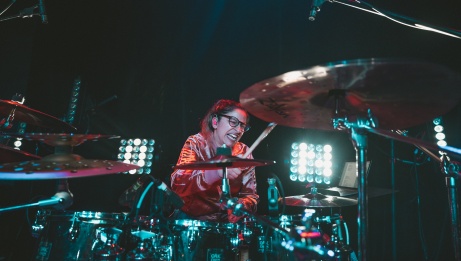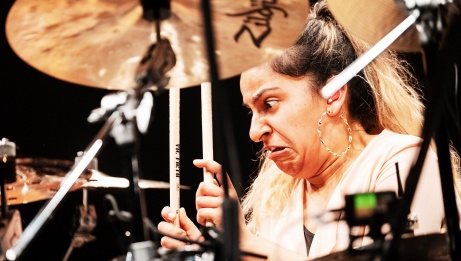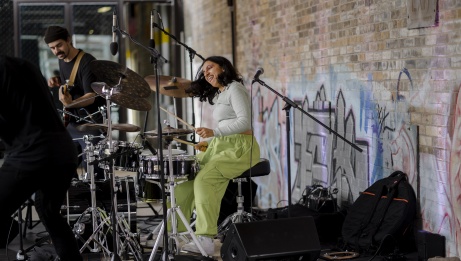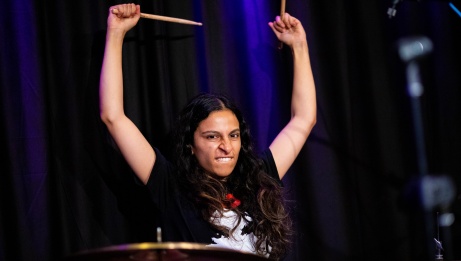 Family programming
Music
Children
Festival events
"A passion for the beat "
In-person event

Bilingual

Ages 5+

≈ 45 minutes · No intermission
Do you know Sarah Thawer? This Canadian drummer is a superstar, rocking out in live performances and in her YouTube videos! A born percussionist, she started playing drums at the age of two!
Since then, Sarah has mastered all styles to perfection. From jazz and funk to R&B and hip-hop, this beat pro enjoys every second on her drum like a child in a huge playground. You just have to look at her when she's playing: in perfect symbiosis with her instrument, her joy and focus are written all over her face. Take it from us: it's contagious!
Be sure to meet this amazing musician, who is not only extremely talented but also the epitome of cool!
Bilingual ● Age 5+
This show is part of the BIG BANG Festival, the city's most vibrant family event! Learn more.
Make your BIG BANG experience a full day of fun! Save 25% when you buy tickets to 2 or more BIG BANG performances! Get your discount now.