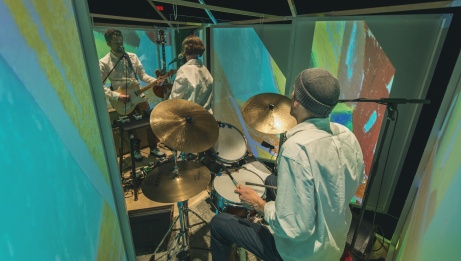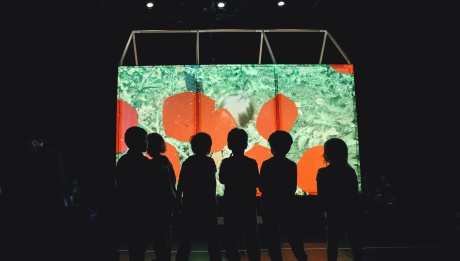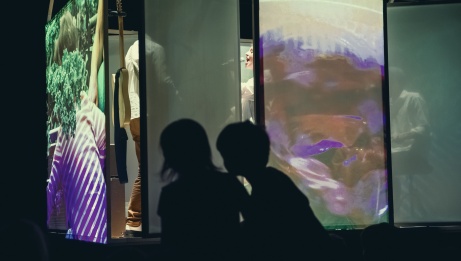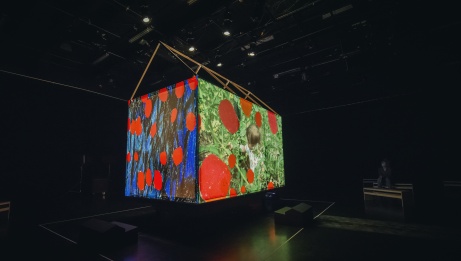 In-person event

English

Ages 2-7

≈ 35 minutes · No intermission
A concert–performance like a bubble of freshness.
Three musicians in a garden greenhouse. What are they up to in there? Our ears and legs want to know, because sounds are sizzling inside! The greenhouse is moving and grooving to the sound of the electric guitar and the pulsating drum. The singer grabs the rhythm and makes gardening songs grow—songs about seeds, teeming life and hands in the earth, while the greenhouse fills with dazzling colours.
Rock concert, rave party, 360° show ... The Greenhouse is all that and more! Perfect for dancing, letting off steam or relaxing. Your young shoots will have a blast! Who says vegetables are boring?
English ● For ages 2-7
The show is also offered in French under the title Le Potager
This show is part of the BIG BANG Festival, the city's most vibrant family event! Learn more.
***
Pssst! Listen to French version of the album before you see the show. It's a great way to get your legs tuned to the music!
Make your BIG BANG experience a full day of fun! Save 25% when you buy tickets to 2 or more BIG BANG performances! Get your discount now.