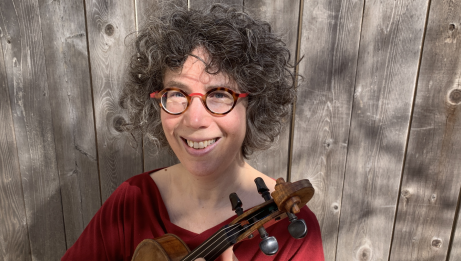 Music
Classical music
Violin
Workshops
Masterclass
Zoom event

English

≈ 1 hour · No intermission
During this period of isolation, music has provided for many of us a respite and a sense of purpose. Music can also help us feel a true sense of connection – to our instrument and our emotions. Sometimes it can feel overwhelming to know what to practice.
Leah works with mindfulness techniques in her life as a performer and as a teacher. She will go over some resources and ways to approach different issues that affect all musicians. She will address broad musical concepts such as phrasing and rhythm, and also physical strategies. She'll talk about interaction with others musically over the internet, and also ways to set goals and stay in touch with your intent for every practice session.
This workshop is interactive as it is live with Leah via Zoom. This is a collaboration with CAMMAC. The session is in English, and questions can be asked in both official languages.
When registering, use promo code CAMMACENLIGNE-CC2 to benefit from CAMMAC members' rate of $30 per person per class.