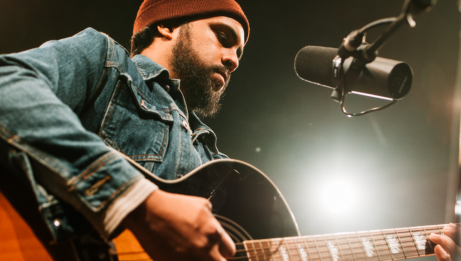 Music
Singer/Songwriter
Pop
Soul music
Mikhail Laxton's debut collection "Real" serves as a powerful introduction to an artist poised to join the ranks of Canada's great singer-songwriters. Drawing inspiration primarily from the power of love, Laxton delivers his message through his unforgettable voice and funky acoustic melodicism.
Laxton, who now calls Ottawa home, relocated to Canada's capital from his native Australia three years ago after establishing his reputation as a contestant on Australia's version of The Voice. It didn't take long for Laxton to draw the attention of the Canadian music industry upon his arrival. He almost immediately found a writing partner in Maia Davies, who, in turn, introduced Laxton to her producer/business partner Gavin Brown (Billy Talent, Barenaked Ladies).
Brown scheduled recording sessions in Morin Heights, Quebec, where Laxton's basic tracks were fleshed out in arrangements that blur the lines between folk and R&B, without ever taking the focus off his effortless vocal ability.
While songs such as "Hold On" and "Cheater," showcase his fondness for vintage soul and potential to command large stages, the ballads "Wasting Our Time" and "Stay The Night" display Laxton's troubadour side, offering intimate glimpses of blossoming relationships.
The meaning behind the title "Real" is of course tongue-in-cheek, but in another way it proves the old adage that we create our own luck by putting in the requisite time and effort. Mostly, however, it represents the Real-ness that comes from connecting with listeners when your music is simply an extension of who you are: honest, humble and soulful.