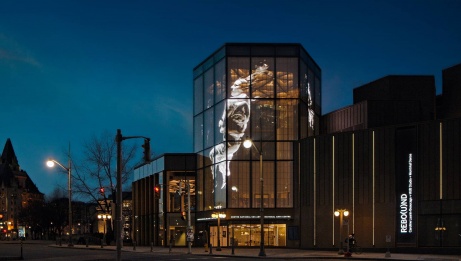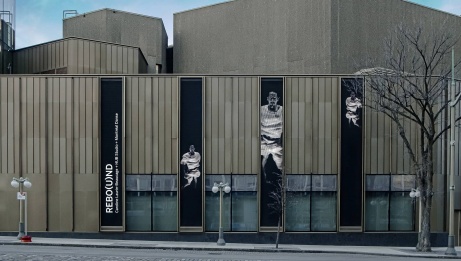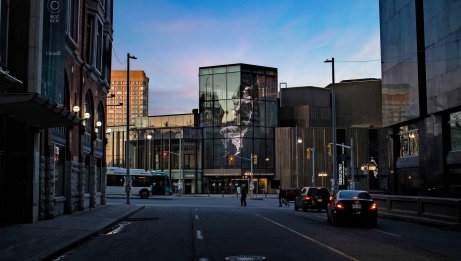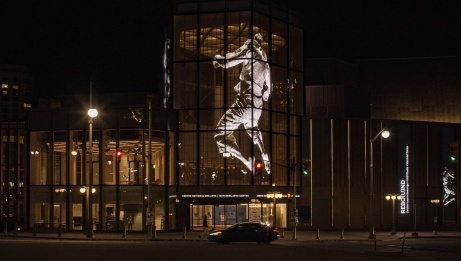 In-person event

≈ 8 minutes · No intermission
NAC Premiere
Ottawa Premiere
NAC Dance proudly presents the Ottawa premiere of REBO(U)ND, an eight-minute, looping digital dance projection specially adapted for the National Arts Centre's Kipnes Lantern. As the work transforms this iconic urban landscape, audiences are invited to witness this unique dance piece, at times playful, at times hauntingly larger than life, in the core of the Nation's Capital.
A choreography of suspension, REBO(U)ND unveils and magnifyies bodies as they escape gravity, caught in the ephemeral instant when the performer floats, between momentum and falling, between liberty and unbalance, just as the body seems to defy space and time.
Living on urban architectural surfaces, REBO(U)ND is accessible to all whether they be passersby, bystanders or curious spectators, taking dance out of theaters and studios and weaving it into the cityscape. Video mapping plays with perceptions by thwarting, for a few seconds or longer moments of contemplation, the notions of duration, gravity, scale and space.A visual performance to be experienced and felt, REBO(U)ND is a vibrant tribute to dance, embodying the sensations of abandon and liberty that dance can procure.
REBO(U)ND is a work by Caroline Laurin-Beaucage, supported by Montréal Danse, Lorganisme and Hub Studio.
See it nightly October 18 to 31st on the Kipnes Lantern from 7 p.m. to 11 p.m.
Production
Following Caroline Laurin-Beaucage's participation in the Research Chroreographic Workshops in 2012, an active and successful collaboration is established between the choreographer and Montréal Danse. The piece Matière Blanche was created in 2015, followed two years later by the pieces GROUND and REBO(U)ND (with the collaboration of Hub Studio). HUB Studio's both theatrical and daring digital approach, combined with the poetic sensibility of Caroline Laurin-Beaucage and the work of dramaturge Kathy Casey, have resulted in a highly resonant work that has been presented in Toronto, Montreal, Vancouver and Philadelphia.
REBO(U)ND one of the 200 exceptional projects funded through the Canada Council for the Arts' New Chapter program. With this $35M investment, the Council supports the creation and sharing of the arts in communities across Canada.