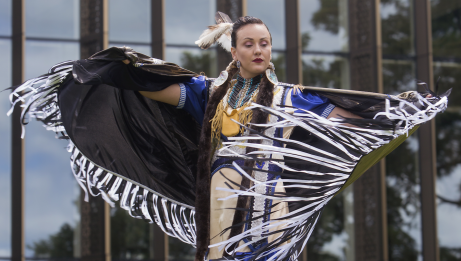 The National Arts Centre's 2019–2020 season included the launch of NAC Indigenous Theatre, special initiatives to support artists through COVID-19, the release of our 2020-2023 Strategic Plan, and a new vision to lead and support the renewal of the performing arts sector.
Please join Adrian Burns, Chair of the NAC Board of Trustees, and Christopher Deacon, President and CEO, to review this unprecedented season at our virtual Annual Public Meeting on Thursday, February 18 from 12 to 1 p.m.
The meeting will include a special presentation by Kevin Loring and Lori Marchand, Artistic Director and Managing Director of NAC Indigenous Theatre.

An archive of this event will be available on the NAC website shortly afterwards​.