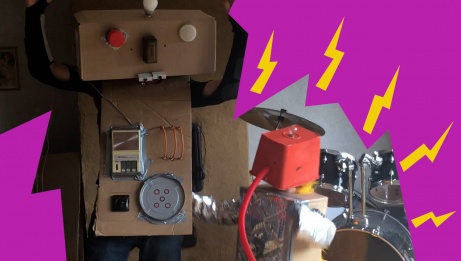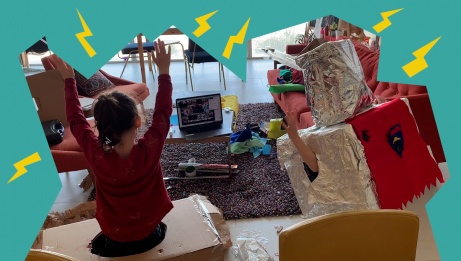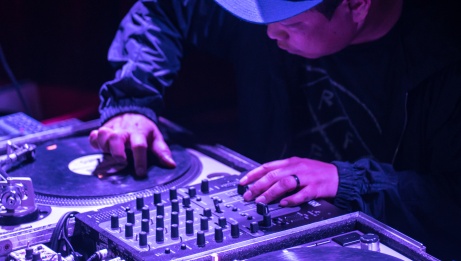 Family programming
Music
Theatre
Youth
Dance
Children
Festival events
Bilingual

≈ 90 minutes · No intermission
Kid Koala starts things off: to your robots, get set, dance!
Guaranteed fun in two easy steps:
#1: Build the robot costume you've always dreamed of.
#2: Have fun creating your super automaton's unique "moves".
All this to the music of the brilliant Kid Koala, who'll dazzle you with his mad turntable skills and guest dancers! At last, here's your chance to experience the famous Robot House Party live from your home. Gather with family and make room in the living room as you become the latest futuristic robots or strange dance machines!
Kid Koala is always ready to surprise us. Who else could imagine scratching to get a crowd of little droids dancing? Known all over the world for his creativity, it's now our turn to enjoy it at the BIG BANG!
Broadcasting live on Zoom | Reservation is required
90 minutes ● Bilingual ● All ages (under adult supervision) ● Free
The Terms and conditions of the event can be consulted here.
Additional instructions!
To make your robot, gather materials you can find at home: cardboard boxes, aluminum foil, construction paper, empty toilet paper rolls, tape, recycled containers, coloured pencils, etc. You've got everything you need at home to build a robot that's out of this world! The first hour of the event will be devoted to building your robot. The rest of the time, everyone dances!