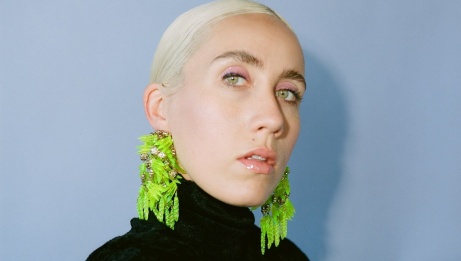 Music
Singer/Songwriter
Pop
Born and raised in Toronto, Ralph (Raffa Weyman) personifies real glamour, dancing in the intersection between the contemporary vision of artists like Solange and Kali Uchis, and the allure of yesteryear that iconized David Bowie, Cher, Prince and Stevie Nicks. Ralph's music is no different; it's catchy but cool, sexy but smart, edgy but evocative. With an emphasis on lyrics and storytelling, pulling from her personal life experiences, Ralph's songs are special because they
are honest and relatable.
With little more than talent and a vision, she has built an incredible following in the USA, Canada and Europe. In just over a year she has picked up over 20 million streams on Spotify, rightly gaining her a place on Spotify's 'Ones To Watch' list and her own billboard in Toronto's Dundas Square. With features on Noisey, Fashion Magazine, Fader, Nylon, Wonderland, Billboard, she has secured her spot not only as a musical talent but a style purveyor to boot.