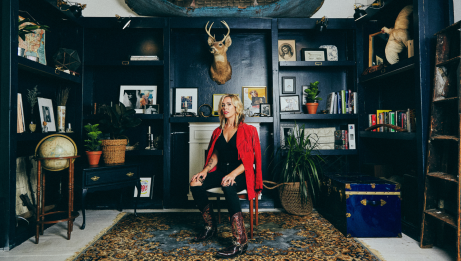 Music
Singer/Songwriter
Pop
Rock
The fifth album from Ottawa-raised, Toronto-based singer/songwriter Amanda Rheaume, The Skin I'm In presents a compellingly portrait of an artist fully comfortable in her own skin, personally and musically.
Produced by Colin Cripps (Blue Rodeo, Junkhouse) at The Tragically Hip's famed Bathouse Studio, it sports a full-blooded band sound, thanks to the contributions of an A-list musical supporting cast.
One of Rheaume's great gifts as a songwriter is her ability to take the personal and make it universal, drawing upon her own experience to deliver messages with a wide resonance. She digs deep on The Skin I'm In, reflecting upon her Metis heritage, as on the profoundly moving title track and "Return To The Water," and addressing issues of identity and mental health.